Laura Spaulding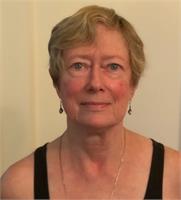 Laura began practicing yoga 50 years ago. She moved to Louisville in 1989 and took classes with Yoga East's founder, Maja Trigg, until Maja moved away in 1994. In 1994 Laura began practicing Ashtanga Yoga. She went to Mysore in 1999 and continued to study with K. Pattabhi Jois every year until his death in 2009. She continues to study with Saraswathi and Sharath Jois. She is a Level 2 Authorized Teacher.
Laura Spaulding instructs the following:
Led Ashtanga Yoga Primary Series in the method of K Pattabhi Jois (Sanskrit-counted vinyasa) leads experienced students through the 48 postures of Primary series with the correct pacing, count and breathing. For Mysore Members.




Ashtanga Yoga as taught in Mysore, India in the method of K Pattabhi Jois. Students learn and practice at their own pace with individual instruction. For students at all levels.




Level 1-2 Mixed Level classes are geared to students in normal health who are still working to learn fundamental postures as well as those who have more experience and are seeking to expand, refine and develop their yoga practice at more subtle levels. Sun Salutations and series of flowing poses are incorporated at this level. All classes end with deep relaxation.




In the Ashtanga tradition, Saturday is not a traditional practice day. We like to lead a practice of postures from all the series for fun. Larry Schultz called his series "The Rockets" and Tim Miller called his series "Sun Salutation C". The rule of this class is to try new postures, experience epic yoga fail, and laugh.




Ashtanga Yoga is a traditional form of yoga that is a series of postures in vinyasa style. This class begins with 10-15 minutes of sun salutations and continues with 48 important poses including all the important standing and seated poses of yoga plus hip openers, arm balances, backbends, shoulderstand and headstand. Open to all levels - recommended for students with some yoga experience. The instructor will suggest modifications for more complicated postures. This is a challenging class. Not recommended for students with wrist problems.




Yoga class in partnership with Manduka and the Susan G Komen Foundation. 100% of donations go to Susan G Komen with a goal to reduce cancer deaths by 50% by 2026. Join One Million People on Mother's Day for yoga for a great cause.