Susan Reid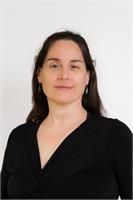 Susan began a Yoga asana practice in 2001, came to Yoga East in 2007 and found her teacher, Laura Spaulding, who opened her understandings of Yoga and introduced a great human handbook, Patañjāli's Yoga Sutra. Susan graduated from Yoga East's 200 hr training in 2009, the 300 hr module in 2012, and achieved E-RYT 500 in 2015. Her training continues in the Krishnamacharya lineage - Ashtanga and Iyengar Yoga, and with the wonderful teachers Laura brings to Louisville. Susan has been influenced by workshops with; John Friend, David Garrigues, Saraswathi Jois, Doug Keller, Kino MacGregor, Robert Moses, Karin O'Bannon, Ramanand Patel, François Raoult, Darren Rhodes, Swami Dayananda Saraswati, Christina Sell, Dean Sluyter and David Swenson.
Susan Reid instructs the following:
This class is engaging for newer students and those who have been practicing longer. As students' skills and understanding of yoga deepens, the asanas will as well. The class will focus particularly on sun salutations, their purpose and the union of each movement with the breath. All classes end with deep relaxation.




Gentle Level is ideal for seniors, pregnant women, and students recovering from illness, injury or surgery. Gentle classes are also great for anyone who needs a little rest and quiet from the busy pace of life. Gentle Yoga has a slower pace and the teachers give more instruction on how to use props such as chairs, the wall, blocks, blankets, bolsters for support. Gentle Yoga introduces fundamental Hatha Yoga postures while ensuring that students have time to understand the instructions, and get the props needed to practice the pose to their capacity. This class may include accupressure yoga, chakra yoga visualizations, pranayama and mudras. Class ends in deep relaxation.

Although this class is suited to students needing assistance, students with pronounced physical limitations are requested to phone us first about their restrictions before coming to class. Phone Laura Spaulding at the main office during business hours at 502-585-9642. Leave a message if she is out and she will return your call.




Building strength is important for yoga and the activities of daily life. As we get older, it becomes even more important to maintain muscle and bone mass. This class practices yoga postures that strengthen the core muscles of the abdomen, back and pelvis and increase upper body strength. Postures include Downward Dog, Plank, Handstands at the wall, arm balances, Boat Pose, leg raises. This is a challenging class, but many modifications are given for new students. Students at all levels will see immediate gains in strength and confidence.




This hatha yoga class follows the Sivananda sequence which includes beginning warm-ups, pranayama, forward bends, backbends, twists, inversions, and deep relaxation at the end. This class is appropriate for all levels of students and includes adaptations for challenging poses. This is a 90 minute class.




Practice inversions and backbends using the rope wall. Use chairs and the whale for more opening and ease when practicing backbends on the mat. Hold yoga postures longer for deeper effect. Class ends with pranayama, bandhas, mudras and relaxation.

Class size is limited to 8 students. Two or more years of yoga experience is required. It is not suitable for pregnant women or if you are not able to be upside down. Being on time is very important so that you can get a spot and hear the beginning instructions. Please sign up online. Groupon/Living Social vouchers and intro passes are not accepted for this class.




Level 1-2 Mixed Level classes are geared to students in normal health who are still working to learn fundamental postures as well as those who have more experience and are seeking to expand, refine and develop their yoga practice at more subtle levels. Sun Salutations and series of flowing poses are incorporated at this level. All classes end with deep relaxation.