Gail Minotti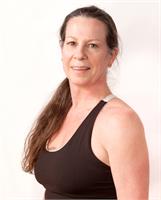 Gail began practicing yoga as a teen. She met her first teacher Gloria Hess,a student of Swami Rama of the Himalayan Institute in 1972 when they were both students at Spalding University. Gail has been studying with Laura Spaulding since 2002. She feels very blessed to have practiced with Shri K. Pattabhi Jois in New York 2005. Gail studied with Saraswati Jois in Mysore, India in 2014. She practiced with Sharath Jois in Louisville in 2003,in New York 2011,in Encinitas in 2013,in Uttarkashi India in 2015 . Gail's personal practice is Ashtanga but she is very grateful to Ramanand Patel and Francois Raoult for their teachings. Gail is a graduate of Yoga East 2010 teacher training program.
Gail Minotti instructs the following:
Ashtanga Yoga is a traditional form of yoga that is a series of postures in vinyasa style. This class begins with 10-15 minutes of sun salutations and continues with 48 important poses including all the important standing and seated poses of yoga plus hip openers, arm balances, backbends, shoulderstand and headstand. Open to all levels - recommended for students with some yoga experience. The instructor will suggest modifications for more complicated postures. This is a challenging class. Not recommended for students with wrist problems.