Gail Minotti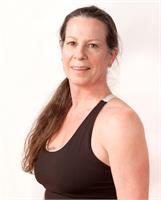 Gail began practicing yoga as a teen. She met her first teacher Gloria Hess,a student of Swami Rama of the Himalayan Institute in 1972 when they were both students at Spalding University. Gail has been studying with Laura Spaulding since 2002. She feels very blessed to have practiced with Shri K. Pattabhi Jois in New York 2005. Gail studied with Saraswati Jois in Mysore, India in 2014. She practiced with Sharath Jois in Louisville in 2003,in New York 2011,in Encinitas in 2013,in Uttarkashi India in 2015 . Gail's personal practice is Ashtanga but she is very grateful to Ramanand Patel and Francois Raoult for their teachings. Gail is a graduate of Yoga East 2010 teacher training program.
Gail Minotti instructs the following:
Ashtanga Yoga is the system of yoga taught in Mysore, India by K. Pattabhi Jois (1915-2009) and the Jois family. Ashtanga Yoga is a breathing and movement system that contains over 300 postures grouped into four series: Primary, Intermediate, Advanced A and Advanced B. Both new and experienced students practice together at their own pace, working through the series with personal assistance and instruction by the teacher. We begin new students with Primary Series.

Primary Series can be adapted for students at all levels - there is no reason not to try it. Regular practice builds strength, flexibility and endurance. Medical studies show this form of yoga has many benefits for physical and mental health.

Arrive for your first class anytime after 6:00 am but no later 7:30 am. Phone ahead to Laura at 502-585-9642 if you have questions about the class.