Joe Autry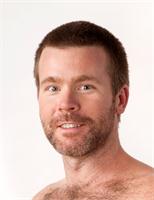 Joe Autry was born and raised in the Kentuckiana area. He is a professional sculptor and has been practicing/studying Ashtanga yoga for 5 years at Yoga East with Laura Spaulding, receiving a 200hr certification in 2012.
Joe has traveled to Mysore, India and studied with Saraswathi Jois.
He has studied with many senior teachers, David Swenson, David Garrigus, Ramanand Patel, Kino McGregger, Francois Raoult, Doug Keller, Sri Swami Dayananda Saraswati.
Joe Autry instructs the following:
Erin leads Ashtanga Primary Series - a sequence of 48 yoga positions that begin with sun salutations and includes standing poses, seated forward folds, arm balances, and ends with shoulder-stand and headstand and relaxation. Erin gives easy-to-follow instructions, but this class is not for new yoga students or if you have issues with your knees, wrists or back. Recommended for students in good condition with two or more years of yoga experience.




Ashtanga Yoga is the system of yoga taught in Mysore, India by K. Pattabhi Jois (1915-2009) and the Jois family. Ashtanga Yoga is a breathing and movement system that contains over 300 postures grouped into four series: Primary, Intermediate, Advanced A and Advanced B. Both new and experienced students practice together at their own pace, working through the series with personal assistance and instruction by the teacher. We begin new students with Primary Series.

Primary Series can be adapted for students at all levels - there is no reason not to try it. Regular practice builds strength, flexibility and endurance. Medical studies show this form of yoga has many benefits for physical and mental health.

Arrive for your first class anytime after 6:00 am but no later 7:30 am. Phone ahead to Laura at 502-585-9642 if you have questions about the class.