Joe Autry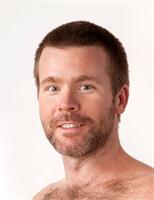 Joe Autry was born and raised in the Kentuckiana area. He is a professional sculptor and has been practicing/studying Ashtanga yoga for 5 years at Yoga East with Laura Spaulding, receiving a 200hr certification in 2012.
Joe has traveled to Mysore, India and studied with Saraswathi Jois.
He has studied with many senior teachers, David Swenson, David Garrigus, Ramanand Patel, Kino McGregger, Francois Raoult, Doug Keller, Sri Swami Dayananda Saraswati.
Joe Autry instructs the following:
Ashtanga Yoga is a traditional form of yoga that is a series of postures in vinyasa style. This class begins with 10-15 minutes of sun salutations and continues with 48 important poses including all the important standing and seated poses of yoga plus hip openers, arm balances, backbends, shoulderstand and headstand. Open to all levels - recommended for students with some yoga experience. The instructor will suggest modifications for more complicated postures. This is a challenging class. Not recommended for students with wrist problems.