Jamie Turner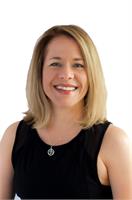 Jamie has a long history with various types of movement systems. She began practicing yoga and Pilates in 1996 as a part of her dance training. She continued practicing various forms of yoga over the following decade with a particular love for Anusaru yoga. Jamie moved to Louisville in 2008 from Philadelphia, Pennsylvania. She found Yoga East and Laura Spaulding in 2010. She completed her 200-hour training with Laura in June of 2013 and is working toward her 500-hour certification currently. In addition to Laura, Jamie studies regularly with Sianna Sherman, Tim Miller, Ramanand Patel, Kino MacGregor, Doug Keller, John Friend, David Garrigues, Francois Raoult, and others. Jamie considers her primary practice Ashtanga Yoga though her 5:45 A.M. practices have been wonderfully disrupted with the 2015 adoption of her baby boy, Alec and the 2016 adoption of her son, J.T.
When not practicing or teaching Jamie works in corporate America and enjoys spending time with her family.
Jamie Turner instructs the following:
Level 1-2 Mixed Level classes are geared to students in normal health who are still working to learn fundamental postures as well as those who have more experience and are seeking to expand, refine and develop their yoga practice at more subtle levels. Sun Salutations and series of flowing poses are incorporated at this level. All classes end with deep relaxation.