Jeremy Arndt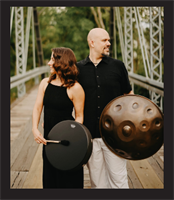 Jeremy Arndt is a world-traveling musician from Michigan. For the last 7 years, he has traveled the world studying different musical traditions and sharing his own music. His journeys have taken him to unique performance stages around the world such as Moroccan Riads, Bulgarian tango bars, remote African villages, and the famous Gaudi Parc Guell in Barcelona, Spain, amongst others. He has shared his music in 23 different countries, on 5 continents. He shares the stories of his journey through the music of the Handpan (aka Hang Drum) and didgeridoo.
To discover Jeremy's music, visit www.JeremyArndt.com
Jeremy Arndt is currently not instructing any classes.