Kate Mattingly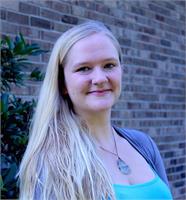 Kate graduated from the Yoga East 200 hr Teacher Training Program in 2016.
Kate Mattingly instructs the following:
This class is engaging for newer students and those who have been practicing longer. As students' skills and understanding of yoga deepens, the asanas will as well. The class will focus particularly on sun salutations, their purpose and the union of each movement with the breath. Class ends with deep relaxation.




Ashtanga Yoga is a traditional form of yoga that is a series of postures in vinyasa style. This class begins with 10-15 minutes of sun salutations and continues with the first half of Primary Series - 24 important postures that build skill, strength and flexibility. This sequence can challenge experienced students and still be accessible for new students. The teachers show you how to use props and modify difficult postures.