Carolina Ferro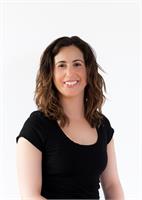 Carolina Ferro instructs the following:
Continuing level 2 classes are for students who are well-established in a yoga practice, know the fundamental postures, know how to make modifications for their level with and without props, and can self-correct in the postures. As students'' skills and understanding of yoga deepens, the asanas will as well. This class will focus particularly on sun salutations, their purpose and the union of each movement with the breath. Students at this level should be able to hold Caturanga Dandasana (plank). More complicated backbends, twists and arm balances are taught at this level. Yoga Sutra readings, pranayama and meditation are also incorporated at this level. All classes end with deep relaxation.




Level 1-2 Mixed Level classes are geared to students in normal health who are still working to learn fundamental postures as well as those who have more experience and are seeking to expand, refine and develop their yoga practice at more subtle levels. Sun Salutations and series of flowing poses are incorporated at this level. All classes end with deep relaxation.




Gentle Level is ideal for seniors, pregnant women, and students recovering from illness, injury or surgery. Gentle classes are also great for anyone who needs a little rest and quiet from the busy pace of life. Gentle Yoga has a slower pace and the teachers give more instruction on how to use props such as chairs, the wall, blocks, blankets, bolsters for support. Gentle Yoga introduces fundamental Hatha Yoga postures while ensuring that students have time to understand the instructions, and get the props needed to practice the pose to their capacity. This class may include accupressure yoga, chakra yoga visualizations, pranayama and mudras. Class ends in deep relaxation.

Although this class is suited to students needing assistance, students with pronounced physical limitations are requested to phone us first about their restrictions before coming to class. Phone Laura Spaulding at the main office during business hours at 502-585-9642. Leave a message if she is out and she will return your call.