Douglas Keller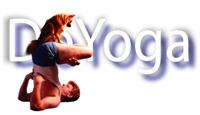 Doug Keller's yoga journey began with his studies of philosophy at the School of Foreign Service at Georgetown University in Washington, D.C. and graduate school at Fordham University In New York, where he completed his PhD. During this time he met the meditation master Swami Muktananda.
Doug went to India in 1986 to practice yoga at Swami Muktanandas ashram at Ganeshpuri, India. He spent 14 years of service overall in Siddha Yoga ashrams in the US and abroad, studying and practicing yoga, working in the kitchen and gardens, and teaching hatha yoga.
During his time in Ganeshpuri he met John Friend while he was yet an Iyengar teacher who had come to study in Pune. They struck up a friendship, and Doug continued to practice and study with John when he came back to the states. Doug assisted in the development of Anusara Yoga and wrote the first Anusara Teaching Manual.
In recent years Doug has been drawn more to detailed studies in anatomy, yoga therapy and and expension of his own vision. As he says, The expansion of yoga beyond the practices taught in more ancient times is, to me, an expression of the freedom at the heart of yoga and of consciousness itself. This freedom was described in tantric philosophy as not simply 'liberation' or 'moksha,' but 'Swatantrya' — the freedom of Consciousness to expand and create through its own inspiration. Yoga as an expression of this is not bound to antiquity, but inherently contains the inspiration to evolve for the sake of the good.""
Douglas Keller is currently not instructing any classes.