Kim Eisner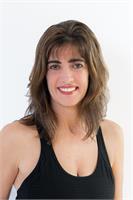 Kim honors how each moment in life can be an opportunity to learn and grow. She believes we become more open to recognizing these opportunities each time we step onto our yoga mats. She graduated from Yoga East's teacher 200 hour teaching training program in 2006 and completed her 500 hour Yoga East Yoga Alliance Certification in 2009. She is grateful to the community of the heart which resonates at Yoga East and for Laura Spaulding as an inspiration and as her teacher. She has studied Ashtanga Yoga with Shri K. Pattabhi Jois and Sharath Rangaswamy in both NY and Mysore India. She has also studied with David Swenson, Tim Miller, Kino Macgregor, Francois Raoult, Ramanand Patel, Douglas Keller, Darren Rhodes, Seane Corn, Desiree Rumbaugh and Sianna Sherman. Kim graduated from Nicholls State University in Louisiana with a Bachelor of Science in Business Administration and a Master of Business Administration. She currently works for the Legislative Research Commission in Frankfort, Kentucky and feels blessed to share the practice of Yoga with the legislative staff by leading them in a weekly class.
Kim Eisner instructs the following:
Level 1-2 Mixed Level classes are geared to students in normal health who are still working to learn fundamental postures as well as those who have more experience and are seeking to expand, refine and develop their yoga practice at more subtle levels. Sun Salutations and series of flowing poses are incorporated at this level. All classes end with deep relaxation.