Brian Andriot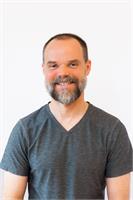 Brian graduated from the Yoga East 200 hr Teacher Training Program in 2017.
Brian Andriot instructs the following:
Level 1-2 Mixed Level classes are geared to students in normal health who are still working to learn fundamental postures as well as those who have more experience and are seeking to expand, refine and develop their yoga practice at more subtle levels. Sun Salutations and series of flowing poses are incorporated at this level. All classes end with deep relaxation.




Building strength is important for yoga and the activities of daily life. As we get older, it becomes even more important to maintain muscle and bone mass. This class practices yoga postures that strengthen the core muscles of the abdomen, back and pelvis and increase upper body strength.

Postures include Downward Dog, Plank, Handstands at the wall, arm balances, Boat Pose, leg raises. This is a challenging class, but many modifications are given for new students. Students at all levels will see immediate gains in strength and confidence.