Emily Smith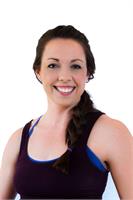 Emily first developed a steady yoga practice in 2009 while attending Ashtanga Led classes at Yoga East under the instruction of her first yoga teacher, Tom Keenan, with whom she also spent two years practicing Bikram yoga. In 2010, she began practicing Mysore-Style Ashtanga with her teacher, Laura Spaulding. She graduated from the Yoga East 200 hr Teacher Training Program in 2017. Emily's practice and teaching are inspired by many of the other wonderful yoga teachers at Yoga East, as well as classes, workshops, and/or retreats led by Francois Raoult, Tim Feldmann, David Garrigues, Robert Moses, bhakti yoga kirtan musician Jai Uttal, and meditation teachers Adyashanti and Dean Sluyter.
Emily Smith instructs the following:
Continuing level 2 classes are for students who are well-established in a yoga practice, know the fundamental postures, know how to make modifications for their level with and without props, and can self-correct in the postures. As students'' skills and understanding of yoga deepens, the asanas will as well. This class will focus particularly on sun salutations, their purpose and the union of each movement with the breath. Students at this level should be able to hold Caturanga Dandasana (plank). More complicated backbends, twists and arm balances are taught at this level. Yoga Sutra readings, pranayama and meditation are also incorporated at this level. All classes end with deep relaxation.