Trish Barrett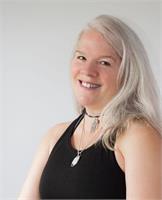 Trish Barrett instructs the following:
Gentle Yoga introduces fundamental Hatha Yoga postures while ensuring that students have time to understand the instructions, and get the props needed to practice the pose to their capacity with correct breathing and alignment. Gentle Yoga has a slower pace and the teachers give more instruction on how to use props such as chairs, the wall, blocks, blankets, and bolsters for support. Class ends with deep relaxation.


Although this class is suited to students needing assistance, students with pronounced physical limitations are requested to phone us first about their restrictions before coming to class. Phone Laura Spaulding at the main office during business hours at 502-585-9642. Leave a message if she is out and she will return your call.


$10 classes are included in all membership options and help make yoga available to more people in the Greater Louisville community.